Featured Property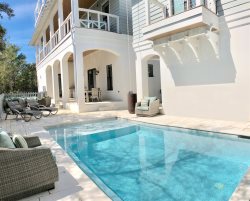 Inlet Beach - Pinecrest - Viva la Vida
Book Now for Fall 2019!
Autumn not only brings cooler temps, it's a time for incredible annual events to celebrate the season! Call to book your stay at 850.696-0936.

Available Properties
Loading Available Properties
Flexible Dates? View other Properties close to your Date Range.
Available
Unavailable
Check-in
Check-out
Not finding what you're looking for?